Hey my loves! Welcome once again! I hope you're ready because I'm sure I'll step on some toes with this subject…but yall know how my blogs are by now: gritty and shameless af.
Coming from a woman who cries at weddings because they are so damn beautiful, the idea of marriage is appealing. This doesn't make it an achievement though. Just because weddings put me in my happy place doesn't mean it equals success to me. I have never been the type to bring up the subject of marriage on the first date because it's not the top thing on my "to do" list and it's not my job to find a husband. It is his job to find me. The accomplishment for a Man of God is not getting married, but picking the RIGHT woman to marry.
As a Christian woman, the desire of marriage is a big deal to me! Hence, I used the word desire meaning that marriage is something I do desire in life. I pray God gives me the opportunity to spend the rest of my life with a good husband, BUT it is not necessarily a need in life. I strongly believe in "He who finds a wife finds a good thing", but I also believe I will be a virtuous woman whether my last name changes or not. Nowadays we are so quick to celebrate a woman getting engaged and ready to pop bottles, but quick to look at another woman sideways that halts the idea of being married and kids, to pursue her dreams and career. By all means, take the route in life that best suits you, but also be aware that getting married is not an accomplishment to everybody. Staying married is the accomplishment.
Let's break this down for a minute…
This year is 2017 which means its a new day and new age. In the past generations, it was common to get married young because it was expected. A man being the head of the household and the breadwinner was a must back in the day. But honey, we are not our grandparents. Thank God our parentals instilled in us that marriage is hard work and you have to ride until the wheels fall off, but things are different now. Women are becoming businesswomen and entrepreneurs everyday. This means that some of us don't need a man financially. Some of us don't want the stay at home wife lifestyle. Even though it looks like a dream come true, It's just not for every woman. (Don't get it twisted. As a woman, you still have needs only a man can provide. Don't get too "independent" on me now!)
Here are the reasons why I don't think marriage is an accomplishment:
Anybody can do it. 
You don't see everybody performing surgeries, building organizations and companies, or getting degrees because it takes certain levels to get those things accomplished. Saying "I do" with no meaning behind it is not an accomplishment. Maintaining a meaningful and healthy marriage is the accomplishment.
I see young couples get married every month. Unfortunately, some people walking down the aisle don't even know the true definition of vows. Some of us don't have a faithful bone in our body, but hey…what do I know! As long as we look good in the wedding photos, right?
It's easy to have a glamorous wedding, but be in pure hell at home. The scary part is marriage does not require you being in love with that person. Some of us can't even wrap our mind on what "unconditional loves" means.
That part is quite baffling and scary to me. People get married for different reasons, but I just can't bring myself to pray for a husband for all the WRONG reasons. I am NOT about to have God waiting for me at the altar giving me the side-eye like…Oprah my child, you tried it! NOT ON MY WATCH!!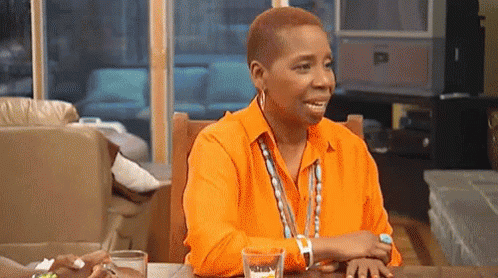 I also see couples who look so "happy" get divorced a few short years after being married. So I say again getting married is not an accomplishment. Having HAPPINESS in a marriage is the accomplishment! 
A license doesn't validate my worth.
I will be complete with a husband and I will be complete without a husband. It took me years of self-discovery to actually  fall in love with myself. Society and nobody else will not deter my worth just because I don't have a ring on it.
A name change and a ring doesn't make you better than a single person. 
That single person could be just as successful as that married person. We have to stop comparing our sources of happiness to others just because it looks good in our eyes. Everything that glitters ain't gold honey.
Not getting married doesn't make you a failure.
We made up this stupid rule that a man defines our worth if he marries us. Uhhh, no! You are far more than worthy if you have a big rock on your finger or not. Don't believe the hype! If I ever get married, I don't want people to think the accomplishment is me becoming a wife. The accomplishment is my future husband making me a better God-fearing woman after I become a wife and I do the same in his life. That right there is the accomplishment.
Until next time guys,
Zip.